CLIMATE CHANGE FOCUS: Cows, coffee and sustainable farming
Category: Americas
Monday, 12 November 2018
Written by www.un.org/news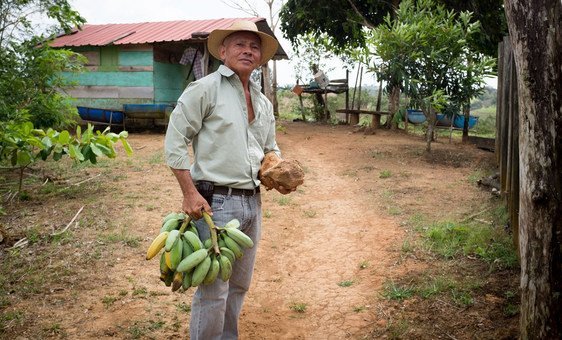 Panamanian farmer Dolores Solís practices agroforestry techniques.
​​​​​​​​​​​​​​UNDP SGP Panama/Andrea Egan
The farms are combining trees, food crops, fodder for animals and cattle rearing, a type of farming known as silvopastoral agriculture or agroforestry.
In the Azuero Peninsula region of the Central American country, which is dominated by a tropical but relatively dry forest, farmers like Dolores Solís have adopted silvopastoral techniques which improve food security and promote reforestation, as well as the sustainable use of water and land.
Mr. Solís has been growing coffee, sugarcane and plantains as well as raising cattle.
Read more here about how famers are contributing to building a more resilient environment in Panama.
For more information on the UN and climate change, read here.